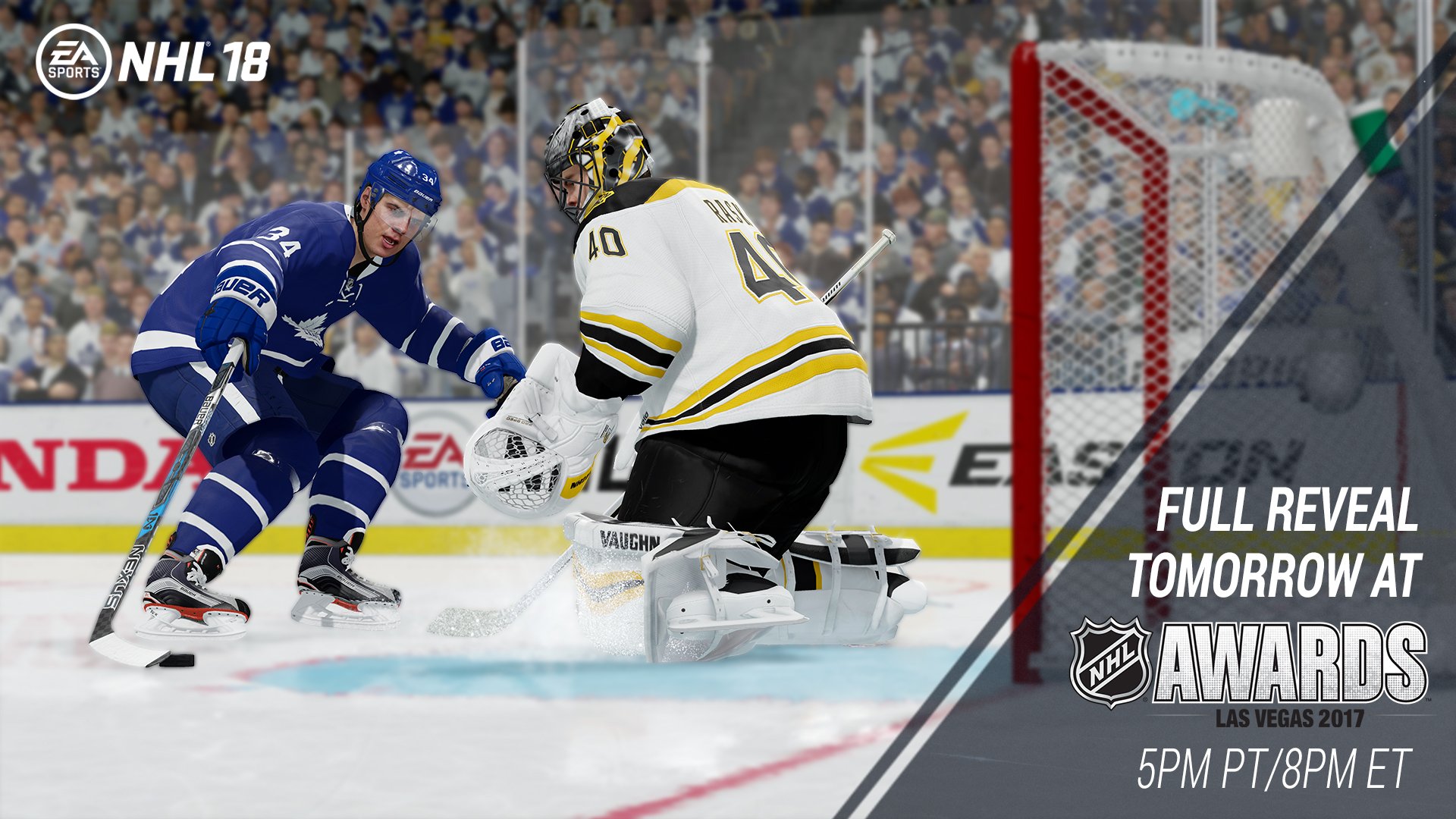 During the NHL Awards Ceremony at 8PM EST/5PM PT, we will get the first real look at gameplay in NHL 18.  We will also get to see which player(s) make it onto the cover.
NHL 17 was a very solid game, although it did have some bugs that continued to never get fixed.  NHL 18 looks promising however, and EA will get it right this time.
If you are a normal Competitive Series player, you probably have faced booters/desyncers.  Although nothing has really been done yet, look for that to change and people who cheat at the game and exploit bugs to get banned.  EA has said they will do something about it, but they just have not gotten to it yet for some reason.
One handed dekes will be back in the game! Guys, EA finally listened to the community here! It's a small start, hopefully they continue to listen to one of the most loyal fanbases of gamers out there.
Along with an action packed night, we will be able to see the full roster of the Las Vegas Golden Knights as their selections from each team will be announced during the awards show tonight as well.
I'm extremely excited to see who makes the cover for NHL18 at NHL Awards, as is every NHL fan.